Few things are more frustrating than starting out your day only to discover your car will not turn over and most likely take a jump start to get going again. However, to make matters worse, every friend and family member in your phone is unreachable. As you are running late and mentally adding up how much it is going to cost you; getting a new battery and paying a tow truck driver to get you and your dead vehicle to a mechanic: please remember… you have options!  When your car just refuses to start, you need the best affordable Jackson County tow service; you need Jim's Big Tow.
At Jim's Big Tow, we do more than offer quality affordable tow service in and around Lee's Summit and Blue Springs Missouri. One of the many ways that we help more area drivers is by assisting with a better professional jump start. Before you settle for towing and recovery options, let us get your battery up and running the simple way.
While many towing companies may offer jump start services, few offer a quality service. Rather than only using the battery powering the truck, you deserve a better option. When you call your best Lee's Summit tow service, we never take shortcuts in any of our service choices.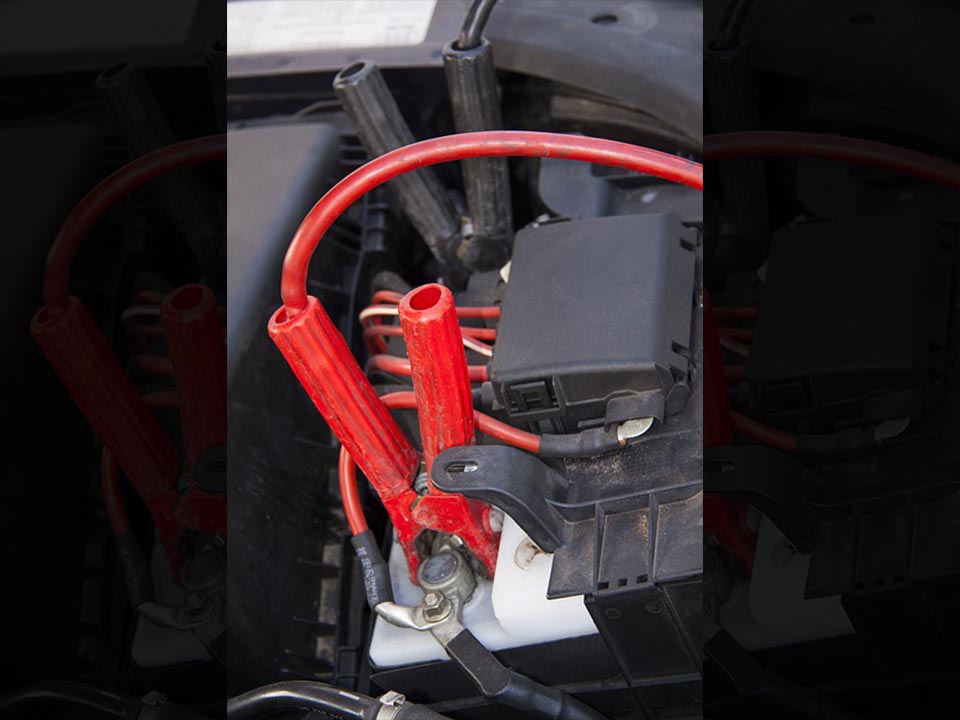 Jump starting your dead, or low charge battery is no different. We utilize a professional grade battery charger that is easy to hook up, and even easier to use. In no time at all, we will determine if your battery has enough juice to get you to your next destination, or if you will need further assistance. Either way, when you choose us, you can rest easy knowing that you hired the best tow truck service around.
When other drivers give you a jump, you have no idea what quality of tools and equipment that they are using. Furthermore, you have no control over the amount of energy being shot into your car. Batteries are easily damaged when being jumped, and as they connect to your vehicle's computer, it can wind up shorting out the entire system. Not only is this dangerous, but it could leave you with a vehicle that can no longer is serviceable.
Vehicle batteries are among the more affordable fixes out there. That is why it does not make sense to put your entire car at risk by having some stranger hook up their old jumper cables to it. Instead, you need a vehicle battery service that you can depend on.
Our tow truck service has jump-started countless batteries over the years, and it is the experience that you need to know that your vehicle is in good hands. With a knowledgeable driver offering you a better quality of roadside assistance, you never have to concern yourself with whether or not your car is going to survive a battery jump.
And if your battery is simply too far gone to charge again, we will simply offer you our best towing service. We can take your vehicle to the closest place to purchase a new battery, ensuring that your vehicle is safe to drive again faster than with any other local Jackson County tow service.
When you need the best battery jumping, you can always rely on our tow truck service drivers!